Through the local office of aging there is a wide variety of services available to qualifying seniors.
These services can range from transportation to meal delivery to legal advice, and the Department will usually have care managers available to help guide you through which services are available to you.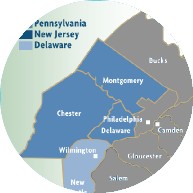 Local Senior Resources
Other Resources
The Association for the Advancement of Retired Persons
A nonprofit, nonpartisan member organization for people over the age of 50. They are dedicated to helping older Americans achieve independence, dignity and purpose. They lead positive social change through information and advocacy.
The Alzheimer's Association
The leading, global voluntary health organization in Alzheimer care and support, and the largest private, nonprofit funder of Alzheimer research. Their mission is to eliminate Alzheimer's Disease through the advancement of research; to provide and enhance care and support for all affected; and to reduce the risk of dementia through the promotion of brain health.
National Academy of Elder Law Attorneys, Inc. (NAELA)
Founded in 1987 as a professional association of attorneys who are dedicated to improving the quality of legal services to seniors and people with special needs.
National Association of Professional Geriatric Care Managers (NAPGCM)
A health and human services specialist that helps families care for older relatives. It is a non-profit volunteer member organization whose mission is to advance professional geriatric care management through education, collaboration and leadership.
The National Family Caregivers Association
Educates, supports, empowers and speaks up for the more than 65 million Americans who care for loved ones with a chronic illness or disability or the frailties of old age.
Mesothelioma of the Lung
A rare cancer and the primary cause is asbestos exposure. The cancer develops in the mesothelioma, which is the thin layer of tissue that lines and protects the chest cavity and other organs as well. While other types of mesothelioma may result from asbestos exposure, Pleural Mesothelioma is the most common, making up approximately 75 percent of all mesothelioma cases.